We are all very fortunate to live in a community that is both prosperous and financially secure and, while we live in comfort, there is still a need in our community. UFA encourages its teams to go out and GIVE BACK, teach our kids that what they do makes a difference and that they can have a positive impact. We have many teams that already GIVE BACK, and we want to encourage more to do the same. Our mission is to develop skills for soccer alongside of skills for life. We want the kids to know that soccer is an awesome platform that can be used to make a difference. If you have an organization that is close to your heart and would like us to get more involved, please email us with the contact information. We encourage you to do this as a team--it is a great bonding opportunity for the kids off of the soccer field. We look forward to seeing and hearing about everyones experiences--please take pictures and send them to us with your volunteer information so that we can post it in the UFA website and social media.
Questions? Contact us at communications@UnitedFA.org.
UFA's "Skills for Life" focus encourages UFA families to make a difference at home, in
the nation and the world.
UFA 5B Premier Volunteer at UP Orlando While Competing at the Disney Showcase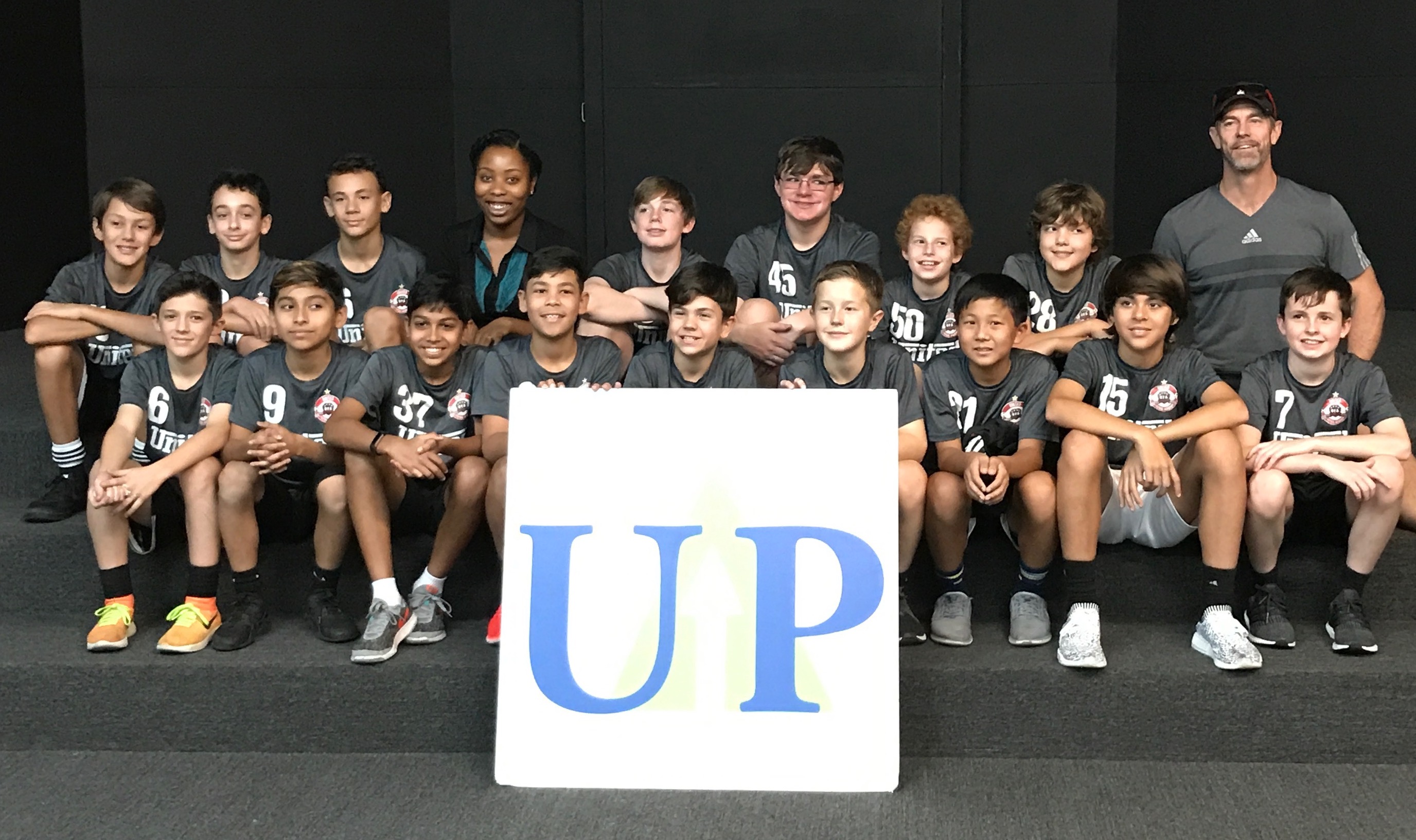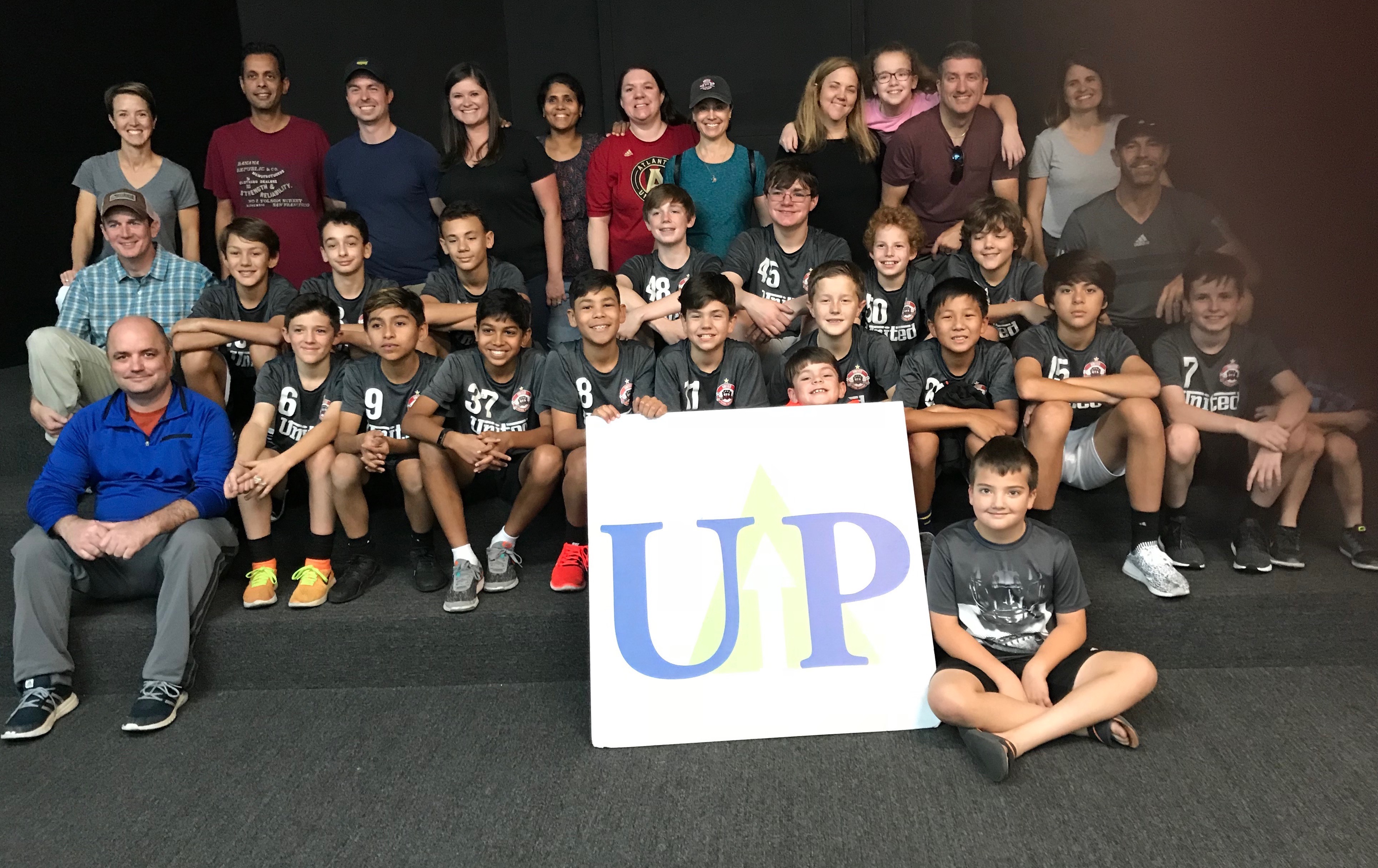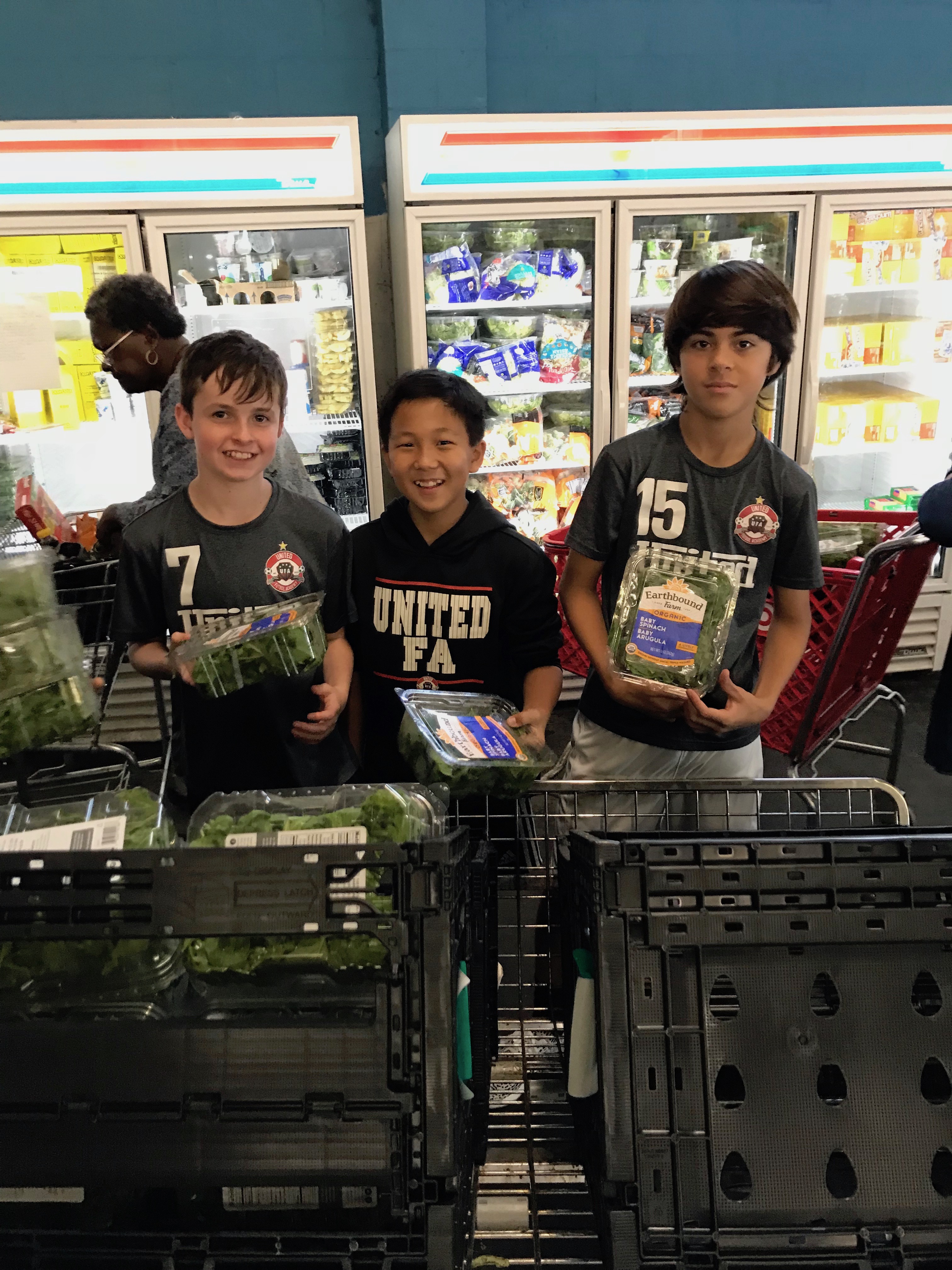 December 2017 - The UFA 5B Premier boys, while in Orlando and as a team building experience, volunteered at UP Orlando. UP is a non-profit helping local families in need, they have a thrift shop, grocery store and they also offer vocational training for those that need the help. Parents and players spent about 3 hours sorting and stocking products for this organization.

U13 Boys Elite Takes a Break From Regionals to Visit OK Tornado Damage Area
The United FA Elite 00 Boys team arrived in Oklahoma City on Thursday, June 20, to compete in the 2013 Southern Regional's. More than 190 teams from all over the southern United States took to the field representing their home states in pursuit for the national championship. Opening ceremonies was an impressive event with each of the states teams marching onto the football field of Oklahoma Central University.

So far the UFA boys have made their club and state proud by defeating the North Texas Andromeda 00 Red, 5-3, Oklahoma's OFC 2000 Boys, 2-1, and Mississippi's FC United 00 Boys Blue, 6-0. What makes these wins impressive is that all the teams competing in this event are State Champions. With the three wins, UFA will go on to play in the semifinals on Tuesday, June 25, against the CSA Charlotte SA Predators from North Carolina.

Monday, was a day off from games but the United FA 00 Elite Boys didn't rest, they took this opportunity to visit the tornado ravaged city of Moore, Oklahoma. They didn't just visit, they piled into their team van and pickup truck, stopped at the local Walmart and loaded up the truck with supplies such as diapers, water, toilet paper, and hand sanitizer and delivered them to a local church in Moore, so that they could be distributed to victims of the tornado. Rather than just drop off the supplies, the boys, the coach and parents attending all gave a helping hand at the church to help organize the mountain of donated supplies. Prior to delivering the supplies the team did take time to see and even walk thru the ravaged area. It was a very moving experience and put in perspective the game they came to Oklahoma to play.

Congratulations UFA 00 Elite Boys and good luck in pursuit of the National Championship.