NPL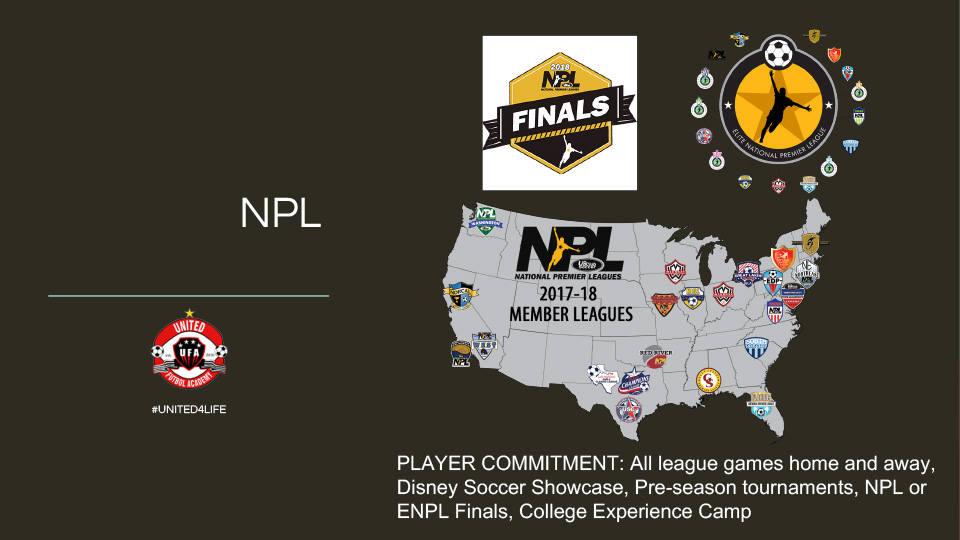 Meet the 2021-2022 SAPL Coaches at UFA Norcross
UFA has renewed its participation to the NPL league.
US Club Soccer established the National Premier Leagues (NPL) in 2011 as a platform to provide the highest level of competition in given geographical areas.
Nine leagues kicked off play in September 2011 as part of the NPL's inaugural season. The season came to a close in July at the 2012 NPL Champions Cup, held in Waukegan, Ill., featuring league champions from across the country. Five teams from three leagues were crowned NPL national champions.
Now, the NPL has grown to include college showcase opportunities with its annual NPL Showcase (Girls) in Florida over the New Year's holiday and through partnerships with the Surf Cup and Jefferson Cup. The NPL Finals, formerly known as the NPL Champions Cup, continues to be a coveted, league-based national championship competition featuring 13-U through 18/19-U boys and girls teams from around the country.
The Elite National Premier League, featuring 16 qualifying NPLs and Boys ECNL Conferences, officially began with the 2017-18 season. The ENPL provides local and national regular-season competition, national showcase events and postseason playoff competition for top teams across the country.
Click here to read more about UFA's player pathways.
Click here to read more about NPL.
*****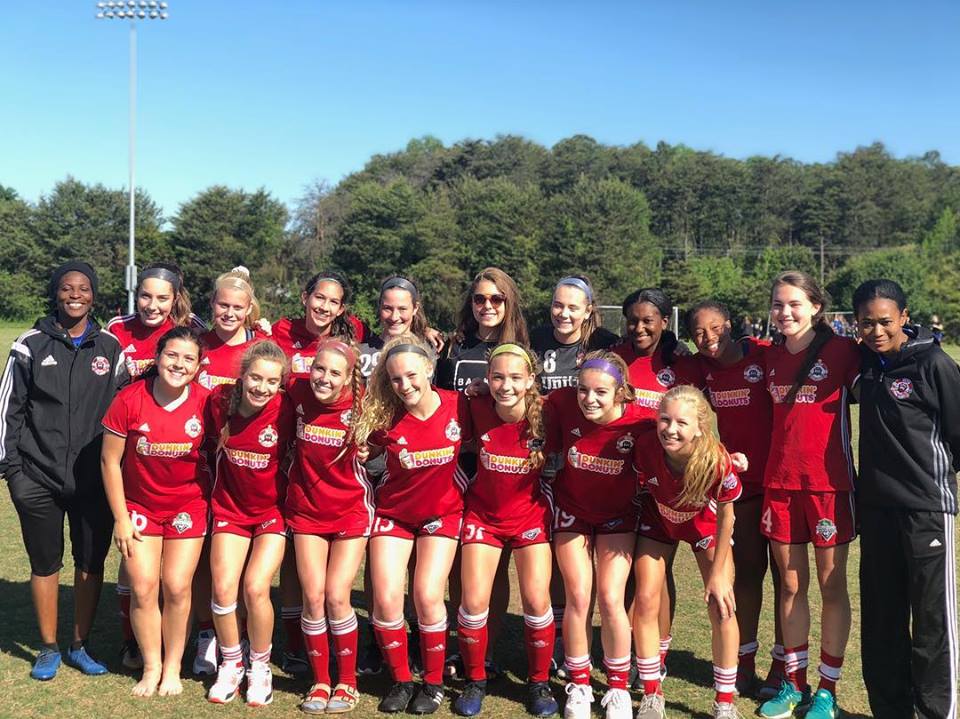 Congratulations to the U16 UFA 02G Premier team won the NPL South Atlantic Premier League this past Saturday. They had 7 wins and 1 tie for the season. This win means that they will be headed to the NPL Finals held in Colorado in July. Additionally, they finished first in SRPL East last weekend which guarantees them a spot at Regionals in Greensboro, NC in June. Congratulations to all the girls and Coach NK!