Achievements
SUBMITTING WEB/MEDIA COMMUNICATIONS (FOR TEAM MANAGERS AND COACHES)
United Futbol Academy (UFA) is proud of the efforts of our teams, players and coaches both on and off the field. We highlight team and individual accomplishments under our Achievements tab. We ask all team managers to filter their team's achievements through our communication's coordinator. This ensures consistency and proper branding of UFA terminology while also establishing a stronger voice in the community.

THE PROCESS
After a tournament win or other notable event, either the Team Manager OR Coach can submit the information as follows: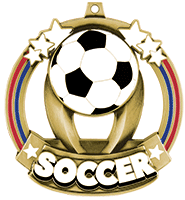 Include the following information:
· Full Tournament Name
· Tournament Date(s)
· Accurate team name (i.e. UFA 99B Red, UFA Norcross 04G White, etc)
· Coach name
· Indicate whether Finalist of Champion

Include a photo in the email. UFA can adjust the size and crop if necessary.

Email to marketing@UnitedFA.org. We try to post within 24 hours.

NEWSPAPER POLICY:
UFA asks that you DO NOT send articles/photos directly to the newspapers or online news sources.